Board of Directors
CreaTV San Jose is led by a board of community volunteers. The board is made up of up to seventeen directors who are appointed by a majority of the board and seven directors designated by the following organizations:
Santa Clara County Office of Education
Higher Education Institution in San Jose
City of San Jose
League of Women Voters of San Jose/Santa Clara
United Neighborhoods of Santa Clara County
Silicon Valley Council of Nonprofits
Silicon Valley Creates
Board meetings take place every other month, on Wednesdays at 4:30pm, and are open to the public. If you would like to join or if you are interested in learning more about our board of directors, please contact Michael Elliott, Governance Chair, michael.elliott(at)hhs.sccgov.org.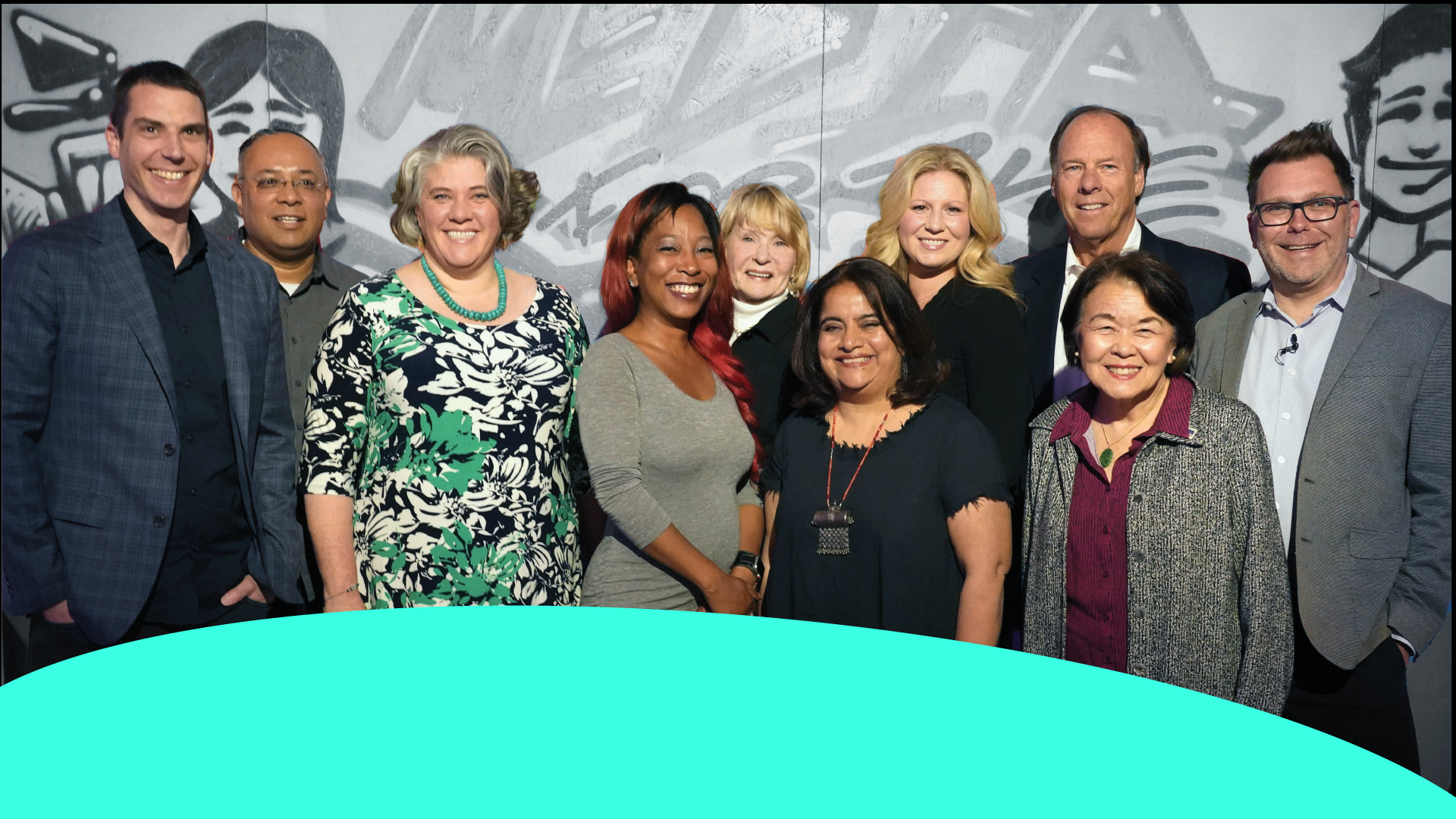 CreaTV San Jose Board of Directors 2021
Sunny Claggett - Co Chair/Secretary
Sunny earned a Bachelor of Arts degree in Sociology and a Master of Science degree in Political Economy from the University of Texas at Dallas. She is certified in a wide range of management assessment and development tools including the Center for Creative Leadership's Benchmarks, The Leadership Architect, Lominger/Korn Ferry Executive Development processes, MBTI, Strength Deployment   Inventory and many others.
Sunny recently retired, as Corp. V.P. of Talent Management, after nearly 20 years with CBIZ, Inc. Her prior experience includes Partner-in Charge, Organizational Development with Shilling & Kenyon/SK Consulting; 11 years as a principal of Claggett Associates, an executive management and organizational development consulting firm. In addition, Sunny is the founding Director Community Leadership San Jose, a leadership development program of the San Jose Chamber of Commerce. Prior to moving to California, she was Vice President of Sartain & CO, a business consulting firm based in Dallas, Texas. Sunny recently formed a sole practice consulting firm, California Leadership Strategies, wherein she provides leadership and executive development services to a limited clientele.
Gloria Chun Hoo - Co Chair
Gloria serves on the Board of Directors of the League of Women Voters (LWV) of San Jose and Santa Clara, and from 2011-2014 was its president. She is also the Vice President of the LWV California Board, working on Program and Advocacy, chairing the state board's Legislative Committee.
Born and raised in Honolulu, Hawaii, she graduated from Boston University, worked in PR, marketing, and training for the Gillette Company, and for ten years produced/hosted "Asian Focus," a public affairs program on the local CBS affiliate. In 1987, she moved to San Jose. She was VP marketing for The Tech Museum of Innovation, museum director of the Campbell Historical Museum, and marketing director of the 'Imiloa Astronomy Center in Hilo, Hawaii. She has served on the National Board of the YWCA of the US as well as on the local San Jose YWCA board, among other volunteer nonprofit activities. More recently she sat on the Citizens Advisory Committee for the Santa Clara Valley Open Space Authority, and was a member of the City of San Jose Planning Commission. For the League of Women Voters locally, she is part of the team that produces "Insights and Perspectives", a weekly public affairs program on CreaTV San Jose.
 
Robert Binkley - Treasurer
Robert is the Director of Productivity Solutions for the Quality and New Products Group at Xilinx. A member of the Xilinx Corporate Community Engagement Committee, Robert is part of the team responsible for charitable contributions in the local community. Robert graduated from the University of California at Davis in 1998 with a Bachelor's degree in electrical engineering and a minor in music. In 2012, he received a Masters degree in Business Administration from Santa Clara University with a dual concentration in International Business and Leading Teams and Organizations. Along with his passion for family, technology, and a healthy environment, Robert brings to CreaTV a belief that better communication is the antidote to many problems faced by society today. Born in San Jose, Robert was raised in Saratoga and is now living in Almaden with his wife and 3 children.
Tanuja Bahal - Vice Chair
Tanuja is a seasoned non-profit leader with more than two decades of experience in non-profit leadership, strategy, program management and marketing in corporate and non-profit environments. Currently working on strategic projects for Silicon Valley Creates, she is passionate about community building through creative endeavors.  In her past role as Executive Director of the India Community Center, she was instrumental in growing the organization and leading it on a path to sustainability. She is passionate about curating meaningful and sustainable connections between non-profit organizations and industry especially in the areas of arts access and workforce development.
Gerry De Young
Gerry is one of the founding Board members and was the Board Chairperson during CreaTV's formation and initial startup period. He is the president of Ruth and Going, a local Planning and Civil Engineering consulting firm. Gerry has lived in San Jose since 1973, but first came to the Valley of Hearts Delight in 1967 to attend University of Santa Clara. Over the years, he has served on over 15 Boards of local non-profit and community groups and has assumed the responsibility of the Board Chair/President on well over half of these organizations. He is currently a Board member of the San Jose/Silicon Valley Chamber of Commerce Board of Directors, O'Conner Hospital Board, and the Lincoln High School Foundation Board. As a result of his involvement in many aspects of the community, he has come to appreciate the need for community organizations, cultural groups and social service providers to have the opportunity to extend their outreach efforts by having access to the resources that are provided by CreaTV San Jose.
Michael Elliott
Michael is the COO of the Valley Medical Center Foundation, the nonprofit, fundraising arm for Santa Clara County's public healthcare system.  He has served on the CreaTV Board of Directors since 2009 as the designated member representing Silicon Valley Council of Nonprofits. He lives in San Jose with his wife and two daughters.
Paul Jandrisevits
Nicole Hilliard
Hank Dean