CEO of CreaTV San José Honored with 2023 Alliance for Community Media Award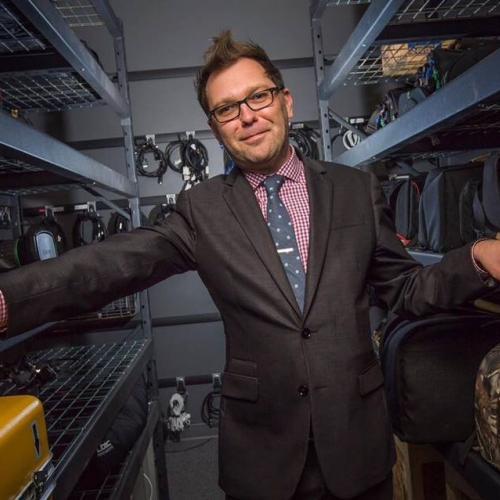 Chad Johnston, CEO of CreaTV San José, has been recognized as one of the recipients of 2023 Alliance for Community Media (ACM) Awards. The awards honor three individuals who have made significant contributions to the community media field. 
Chad Johnston is presented with the Dirk Koning – George Stoney Humanistic Communication Award for his exceptional work in advancing humanistic community communications. Mike Wassenaar, President & CEO of the Alliance for Community Media, praised Chad Johnston's work, saying "Chad's work embodies the true spirit and possibility of community media. A media that is by, for, and about the people. He does it by listening to others and working in partnership with people who are at the table and those who are not often represented to build a vision of a better place for all of us." 
Chad Johnston has been working at the intersection of media and social justice since the late 1990s. He has a passion for shifting organizational cultures and believes in challenging traditional nonprofit models. Chad is honored to be recognized for his contributions to community media centers. "I have always believed in elevating people's voices and building power from the base up, and I will continue to work towards creating new opportunities for collaborative programs and projects that will build and empower our community," said Chad Johnston, CEO of CreaTV San José. 
In addition to Chad Johnston, Donna T. Couey from Montgomery County, Maryland is presented with the Sue Miller Buske Leadership Award, while Justin Andersen from Canyon School District in Sandy, Utah receives the Emerging Leader Award at the ACM Foundation National Conference in Brooklyn on June 28.